Mathematica Link 1.0.1.0
Mathematica Link 1.0.1.0

The Mathematica® Link plugin acts like a simple Mathematica front end. It is able to load and evaluate files which are either in Mathematica input format (InputForm, .mlif) or in Mathematica binary format (DumpSave, .mx).

Evaluation requires a running connection to the Mathematica kernel provided by the MathLink® interface.
Category: TC Lister Plugins
Status: freeware
Author: Thomas Beutlich
Added: 27.01.2006
Updated: 26.02.2006
Downloaded: 12249 times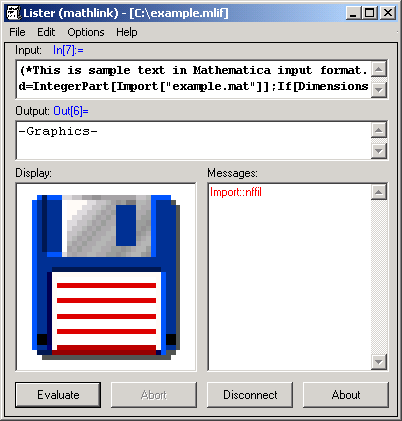 What's new