Mmedia 2.62
Mmedia 2.62

This viewer can play (wth appropriate codec) and display tags and informations from many multimedia files. Informations are extracted by the MediaInfo library (from http://mediaarea.net) if present. the player is based on MCI, Mediaplayer 6.4+ or WMP 7.0+ players. Please follow "Readme.txt" instructions to add compatibility with more format.

the linked zip file contains only the new Unicode version but ANSI version can be download directly
on the plugin site. both 32 and 64-bit version of Mmedia either in the statically linked version or the dynamically linked one are included.

Use the plugin auto-install interface and try to install first the DL variant of this plugin. if TC display an error message then you are missing MFC9 DLL so install the statically linked version of this plugin.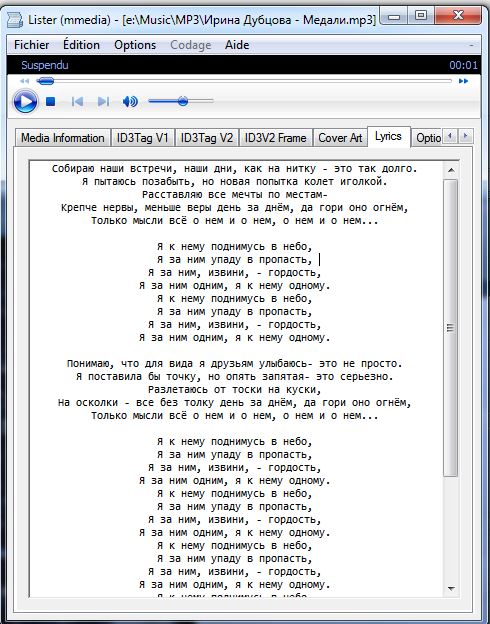 What's new
Japanese used cars - Used cars exporter from Japan