ReDate Addon 1.1.7.2
ReDate Addon 1.1.7.2

New version of utility based on work by Roman Korcek (http://www.totalcmd.net/plugring/redate_addon.html).

The ReDate Addon is something like the counter [C] in TC's Multi-Rename Tool, however, it is for file dates (and times). Using ReDate you can change the dates of multiple files incrementally (or randomly).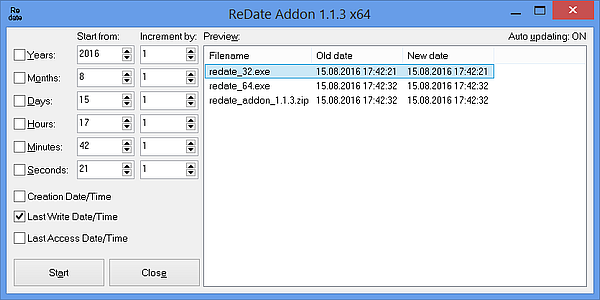 What's new